Courtesy of your intrepid Committee Secretary, who, at great personal expense, has personally tested all of these hostelries, ably supportedby pint sized Paul, here is the list of "preferred" London Wolves pubs. Pictures and map links will be added to this page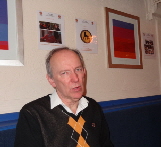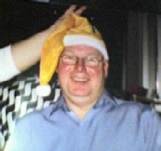 Burnley - The Inn on the Wharf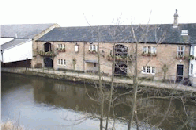 Manchester Road, Burnley, Lancashire BB11 1JG Tel. 01282 459951 Fax. 01282 456817
http://www.pub-explorer.com/lancs/pub/innonthewharfburnley.htm
http://www.multimap.com/map/browse.cgi?pc=BB111JG
Near Manchester Road Railway Station.
Real Ales and excellent food
Burton - The Burton Bridge Inn
Burton Bridge Inn

Excellent pub, real ales (own brewery), some sold in Wolverhampton.. Dave was so pleased with the pub he sent a Christmas tip to the staff. See website at www.burtonbridgeinn.co.uk see Ben Waldron's article at BurtonBridgeInn
Chelsea White Horse Parsons Green
Very pricey food; Chelsea fans reserve tables. Good outside area with chearper BBQ
Crewe - The Brunswick (Boddingtons)
71 Nantwich Road, Crewe CW2 6AW TEL: 01270214951
http://www.multimap.com/map/browse.cgi?pc=CW26AW
10 minutes from the railway station, 12 minutes from the ground
Derby - The Brunswick (Freehouse)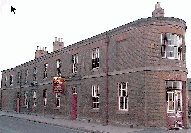 1 Railway Terrace, Derby, Derbyshire, DE1 2RU (01332) 290677.
http://www.beerguide.co.uk/towns/derby.htm
http://uk8.multimap.com/map/browse.cgi?pc=DE12RU&cat=pub
opposite Derby Midland Road railway station
Fulham The Bricklayers Arms
Good ale.
South Side of Put ney Bridge up side road
Fulham The Dukes Head (south side Putney Bridge)
Good beer; (Youngs) pricey food
Fulham The Rocket Weatherspoons (south side Putney Bridge)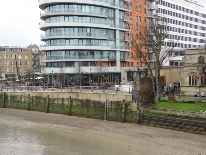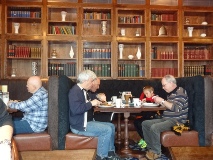 Gillingham - Dog and Bone (Camra)
Jeffrey Street
5 mins from Gillingham Railway Station.
No food, good write up on most fan sites
Ip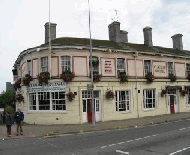 swich - The Station
Opposite Ipswich Railway Station.
http://www.ipswich-angle.com/eatndrink/pubs/stahotel.cgi
Real Ales and food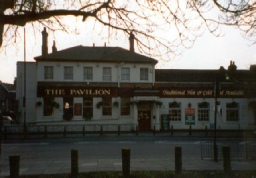 Queens Park Rangers - The Pavilion (Boddingtons)
Wood Lane http://www.multimap.com/map/browse.cgi?pc=W12+0HQ
Near White City tube station.
Good food, garden, tv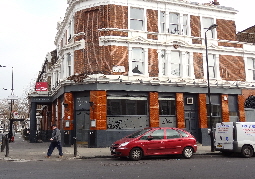 QPR The North Pole (ideal on a freezing day and hosts for us for Wolves last Premier League win in 2012) great food and beer 100 yards further down North Road from the Pavilion. Rumoured to be David Cameron's local pub
Reading - Three Guineas
Right by the Railway station - away fans only.
Food finishes at 1:00! Bus station 20 yards away for buses to the ground (10mins). Benches outside.
Reading - Hobgoblin
Broad Street, Reading, Berkshire, RG1 2BH
Quarter of a mile from the station. As many Real Ales as you could possibly want including 7% Cider!! No food. Couple of benches in the shopping street.
Reading - Hope Tap (Weatherspoons)
About quarter of a mile from the Station (cross the road, to the lights, turn right into Friar St). Favoured for food and cheaper beer.
Rotherham - The Bridge Inn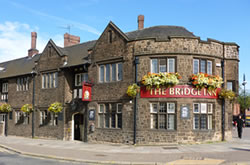 Greasborough Road, Rotherham, South Yorkshire, S60 1RB
Sheffield - Old Queens Head
Bus station 40 Pond Hill, Sheffield S1 2BG, England
Tel:Â 44-114-279-8383
http://www.made-in-sheffield.com/places/landmark.asp?PlaceName=OldQueenHead
Near Manchester Road Railway Station.
Real Ales and food
Sheffie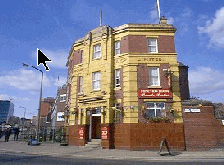 ld United - Rutland Arms
The Rutland Arms 86 Brown Street Sheffield South Yorkshire S1 2BS
TELEPHONE (0114) 2729003, FAX (0114)2731425
http://www.rutlandarms-sheffield.co.uk/index1.htm
Selection of Real Ales
Southampton - The Giddy Bridge (Weatherspoons)
THE GIDDY BRIDGE (London Road)
Weatherspoons pub with large bar both upstairs and down, usual extensive range of beers at cheap prices and usually some sort of special offer on, very busy after the match away fans have always been welcomed. Door policy of No football shirts!! (from the Saints fanzine Ugly Inside)
http://www.saintsforever.com/map.html - the pub is #15 on the map
Wa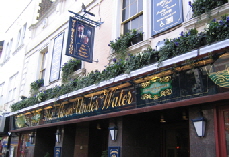 tford - The Moon Under Water (Weatherspoons)
This Weatherspoons pub is in the old High Street en route from the station to the ground. As usual, the beer is well priced, and the food is good. Plenty of space and a no smoking area with a small outside patio area. Well populated with Watford supporters as well. Service can be slow, but the staff are friendly.
Wigan Athletic - Bee'

s Knees
Wallgate
Wigan
Lancashire
01942 237168
http://www.multimap.com/map/browse.cgi?pc=WN11JU&title=Bees+Knees&cat=pub
Two minutes from both main line stations
Good beers and good food
WOLVERHAMPTON- The Blue Brick No longer a London Wolves "Official Pub"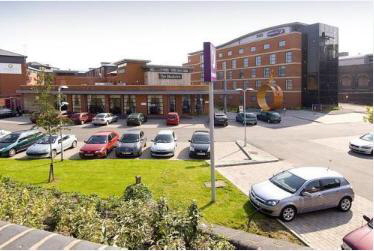 as it has become an "away pub"
Broad Gauge Way Wolverhampton, West Midlands WV1 1AA ...
Ten minutes from the ground, 5 minutes from main station, on the Wednesfield Road
Real ale, good food
WOLVERHAMPTON- The Great Western
Corn Hill, Wolverhampton, West Midlands WV10 0DJ
phone: +44 (0)1902 351090
Fifteen minutes from the ground, five minutes from main line station via subway to the right of the station.
Good beers and good food good atmosphere - ask Al who's just going in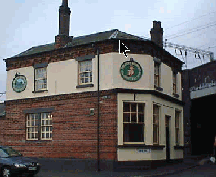 ; Willie Carr is often found in here with Daventry Wolves.
WOLVERHAMPTON- The Terrace Bar (now no longer in existence as the North Bank was rebuilt a
At the ground in the Stan Cullis stand (North Bank)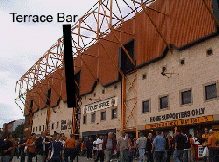 Wolves Season Ticket Holders only.
Beers and food
Now replaced by the North Bank bar. A tribute to London Wolves 50th anniversary is to be placed on the wall here.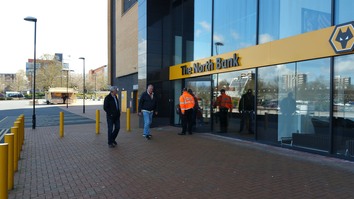 Wolverhampton - The Lych Gate Tavern - beer only (great beer) no food (occasionally cheese baps) Alternative location to meet Peter if advised.
Once again the London Wolves "official pub"
Off Queens Square by Barclays Bank and just by St Peter's Church. 5 Minutes to Molineux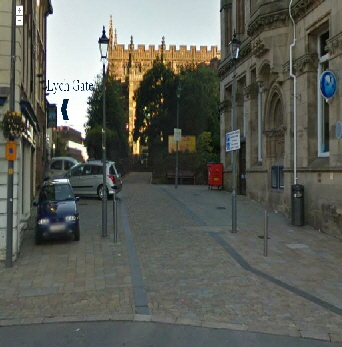 Off the train you may find Peter in the Wetherspoons Moon Under Water (near the station) for breakfast or lunch, before going on to the Lych Gate.