W

olves Allstars is a team led by former Wolves star and League Cup Winner Mel Eves who raise money for charitable causes.
Click on the Wolves logo to go to the Allstars site for pictures, team information etc
Allstars in a 2-2 draw on Sunday 9/9/2018
Jason and Mel shared the squad details - they were raising money for Donna Louise at Brocton FC on Sunday 9/9/18. Back row :Dean Edwards Andy Turner Paul Jones Gordon Simms, Seyi Olofinjana, Tony Dinning, Jason Guy,Greg Walters , Colin Taylor, Front Row : Nathan Lamey, Andy Pearce, Paul Richards, Nick Griffiths,Mel Eves, Mark Duncombe, Simon Dunkley, Nigel Quashie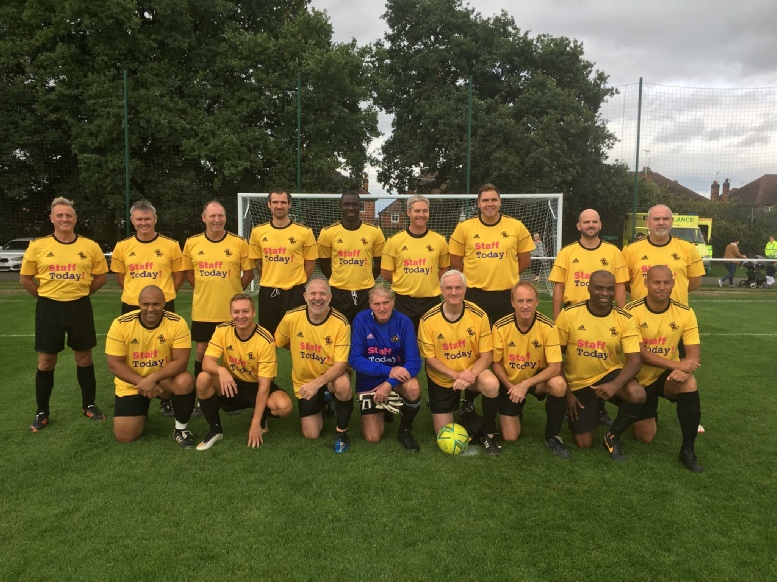 Wolves Allstars August 2017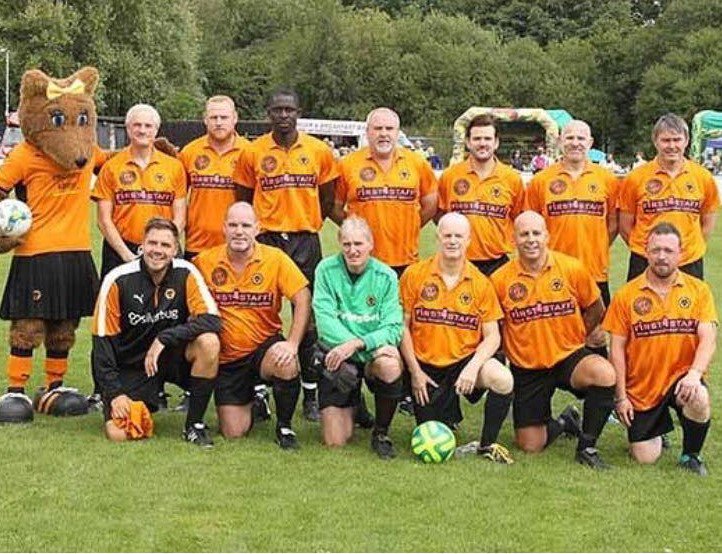 Match report (Express & Star) for 17th August 2017 raising £3,000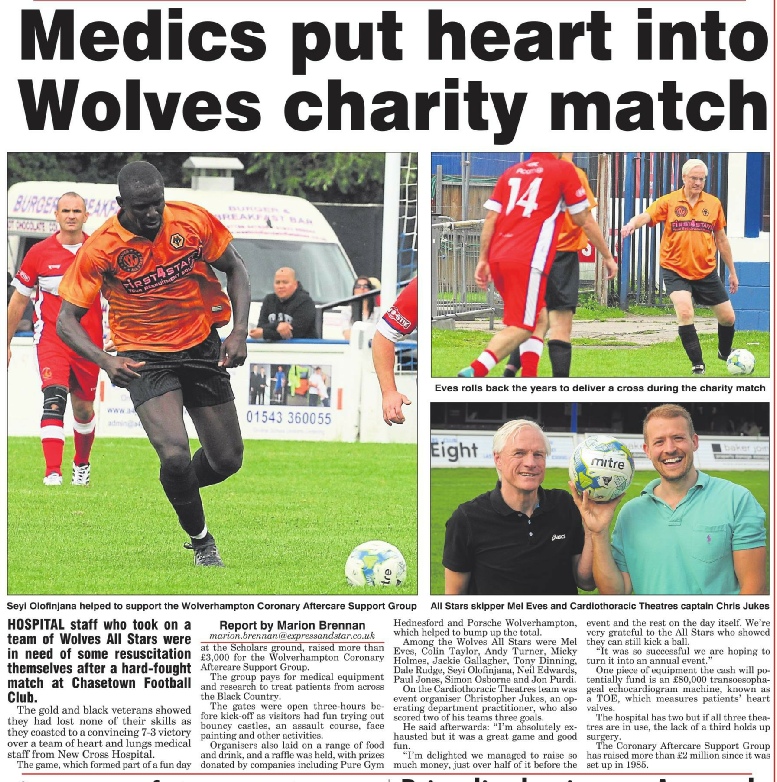 Wolves Allstars charity matches in 2011 are shown on the archive site http://www.lwarchive.londonwolves.com/html/wolves_allstars.html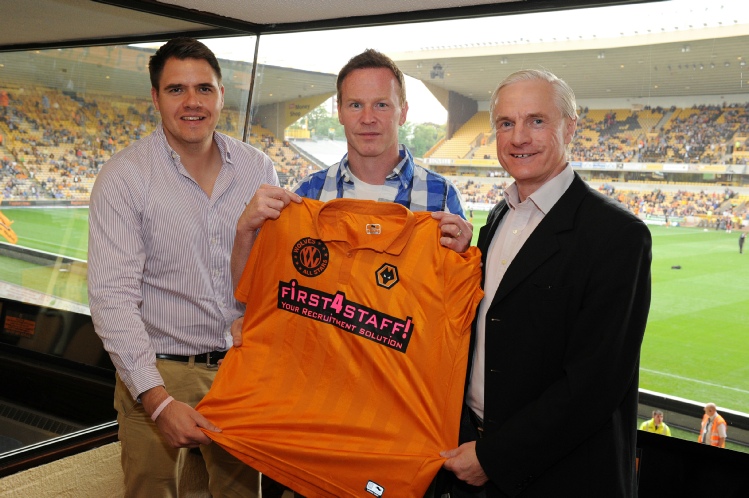 Allstars with Colin Brazier. Team List
1] NICK GRIFFITHS
2] MATT HALE
3] BRETT HAYWARD
4] ARRON SKELDING
5] CLIVE MIDDLETON
6] DARREN SIMPKIN
7] IAN ROWBOTHAM
8] CRAIG SMITH
9]SIMON DUNKLEY
10] MEL EVES
11] ANDY TURNER
12] DALE RUDGE.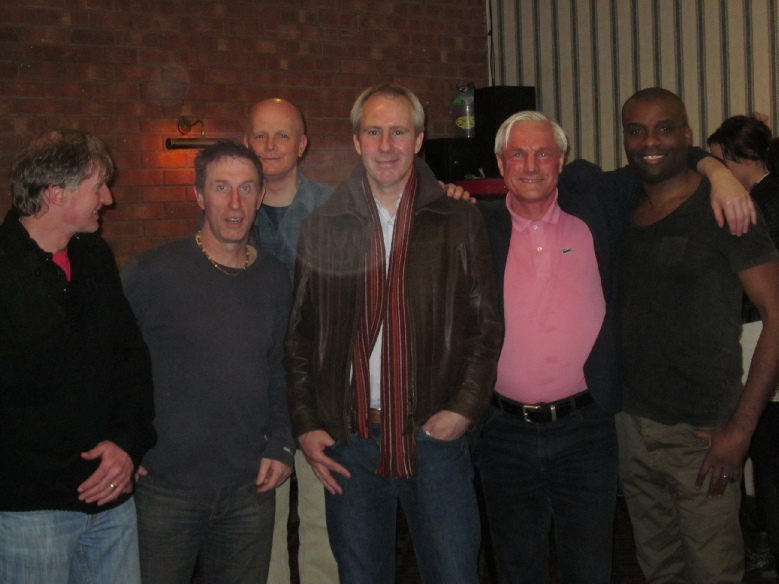 You are respectfully reminded that all content on this website is subject to copyright and Wolverhampton Wanderers London Supporters' Club ("London Wolves") official website must be

acknowledged as the original source. Please contact the webmaster for permissions to use any content at webmaster@londonwolves.com All materials/designs on the website are © WWLSC. "London Wolves® is a registered Trade Mark.. London Wolves Ltd is registered in England No: 05329824 Registered Office: 100 Fairthorn Road London SE7 7 FW