The Wolves Walk, Saturday 24th June 2017.
Geoff's announcement and Tribute to The Doog - the 10th anniversary of his death
Pictures:
The Gate Clock 3Pubs via Peyton Place Stoo's Car Richard1 Observatory Plume of Feathers Trafalgar En Route
At the Gate Clock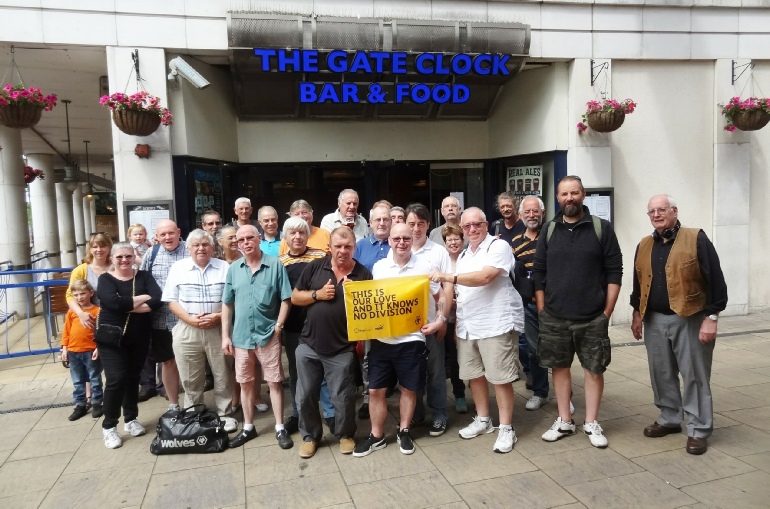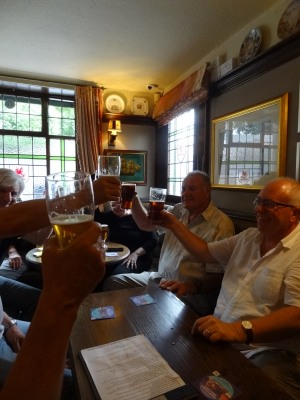 Three Pubs together (1) via Peyton Place and Stoo's motor
3 - Richard I complete with Neck Oil & HRH
The Observatory + RG pix + The Queen's House and National Maritime Museum
A Plume of Feathers and The Trafalgar
En route (there and back) and other pubs
The view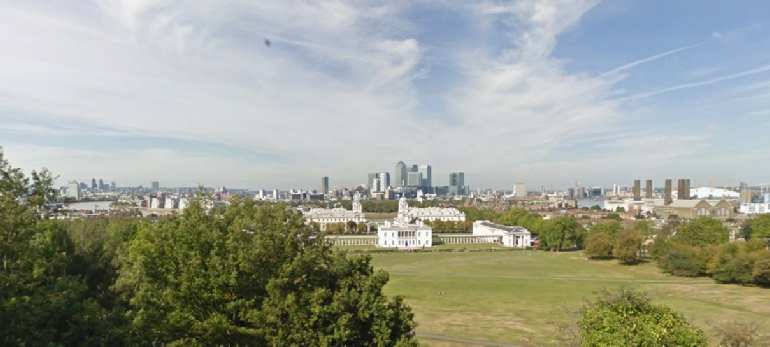 Final Pub - a familiar haunt for Charlton - The Pilot, Greenwich Peninsular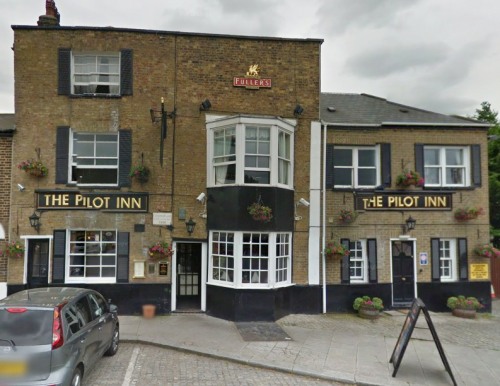 Tour guide Geoff's announcement
The location for this years "Wolves Walk" is Greenwich - home of the international Date Line, Royal Naval College, the "Cutty Sark", Royal Observatory and, the place you have all been waiting to hear about, the "Meantime Brewery"! The long term meteorological forecast for the day is warm and sunny, with the occasional shower - and I don't mean the Wolves contingent! After an initial tipple or three, the plan is to make our way across Greenwich Park in order to cross the Greenwich Prime Meridian and view the Royal Observatory. Then it is back to the River Thames for a stroll towards the O2.
Of course, as is customary on these occasions, there will be plenty of opportunity to replenish any lost fluids by stopping at the many pubs en-route. As evening approaches the intention is to take a cruise down the Thames - or the Jubilee line for any sea sick land lubbers - to London Bridge in order to continue with the festivities. So, if you fancy having a drink in
both hemispheres on the same day or simply having a "mean time" in Greenwich why not be "press-ganged" into joining the London Wolves walk on Saturday 24th June.
Meet at "The Gate Clock" (named after the Greenwich Mean Time clock fixed to the gate of the Royal Observatory) 210 Creek Road, Greenwich* for an 11am start. Nearest stations are "Cutty Sark" on the DLR and Greenwich main line.
Ensure you set your clocks for this event and we hope to see you there!
Cheers,
Geoff.
Postcode SE10 9RB Google maps https://goo.gl/maps/PLeNBsTbrpF2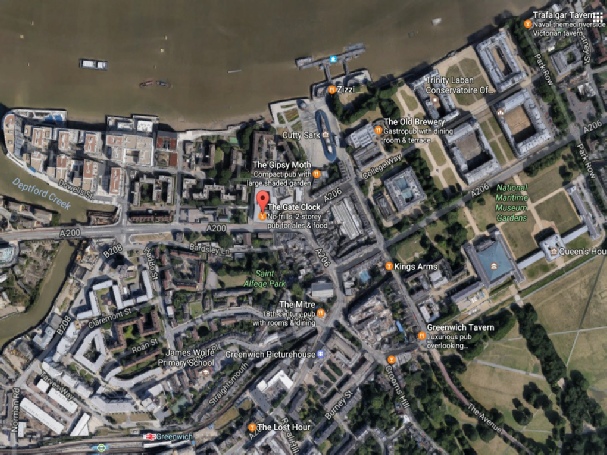 Just a reminder - Charlie's been to every one
No
I