Organiser Roy Eagles surpassed all previous efforts with an even more brilliant Xmas party, an excellence which was graced by so many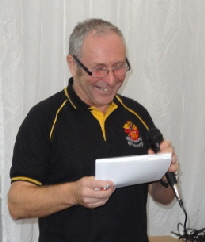 good friends from Wolves. Our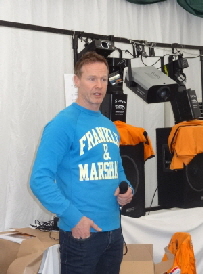 guest of honour was Championship winning Club Captain Jody Craddock, as our fundraising was devot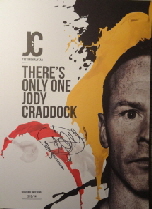 ed to his @JC6Testimonial fundraising for the Birmingham Childrens' Hospital where his son Toby is undergoing treatment. We raised £461 towards his testimonial in support of the Birmingham Childrens' Hospital who are treating his son Toby and @JC6Testimonial brochures raised another £250.
Many other friends joined us - Val Williams, Mike and Barbara Bailey, Terry and Sue Wharton, Mel Eves, Phil "Lofty" Parkes, Paul Richards, and Wolves Women Captain Anna Perks, star Leanne Rimmer Chair Jenny Wilkes and Committee member Peter Wyatt. Lawson, "mine host" of the City Bar, who has looked after us for so many years, also joined us.
Congratulations to our prize winners
Other prize winners - Peter Abbott, Peter Myatt. Matt Cleverley
Our thanks to Sue Wharton for many of the pictures. Several pix are also available on Twitter - search on our @wwlsc tag for those from @wolveswomenfc @abbswolf @blountamylou @20markf and many others. Some are reproduced here. Also here are some messages from friends and members
hello all,
terry and I would like to thank you very much for inviting
us to your Christmas lunch. We had a lovely time with you
all (as usual).All the members are so friendly,you couldn't
wish for a nicer bunch of people. Anyway, I am going to
attempt to send you some pictures that I took this afternoon
but I'm not very good with computers so here goes. to all
members have a very merry Christmas and a happy New year.
Sue & Terry Wharton.
To all members of London Wolves.
Barbara & I would like to thank you for your very generous hospitality last Saturday at the Premier Inn. We had a super lunch and enjoyed
the entertainment. We were so disappointed with the result of the match - hope it's a 'one off'. We managed to get back for our 'duties'
The photos were a lovely surprise - we are going to forward onto our son Andrew.
Thanks again - a Happy Christmas to all London Wolves members
Kind regards
Mike & Barbara (Bailey)
just to say a huge thank you for inviting me to your annual christmas lunch again this year....it was fabulous again and i felt so honoured representing Waggy....he would have loved it too...so sad he was' nt there but as i said to everyone i'm sure he was there in spirit...very emotional but i loved it.....thank you all so very much...luv val x
Val Williams
Roy, Big thanks from myself and Matt for all you efforts organising Saturday's event.
We really enjoyed ourselves, it went really well.
Great venue, staff and service, top notch.
Well done mate.
Hope Ruth and yourself have a great Christmas.
Hope to see you at the match on Boxing Day.
Cheers.
Dick Cleverly
Jody Craddock @MrJodyCraddock
@WWLSC @royeagles @JC6Testimonial great effort guys.
Wolves @OfficialWolves
And @WWLSC followed up their excellent Xmas do with presentation of cheque to @wolveswomenfc #topwork twitpic.com/dou262
Paul Richards
@RICO2621
@WWLSC @OfficialWolves @MrJodyCraddock @MelEves @wolveswomenfc superb Wolves fans, always honoured to be invited #toppeople
Just want to say that Steve and I had a marvellous time at the Christmas lunch, which we think was a world beater. The service was slick and cheerful, as was the venue and 'agenda'. Well done to Roy, Ruth and all those involved in what was a splendid occasion. Pam Tetlow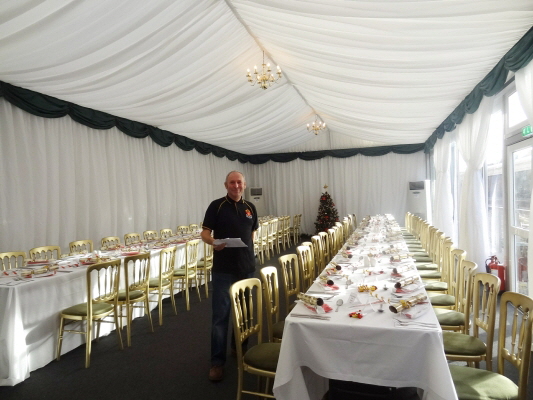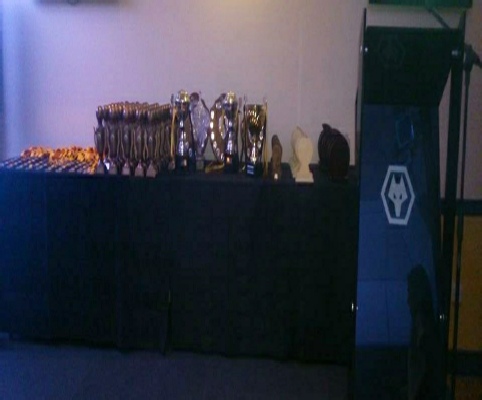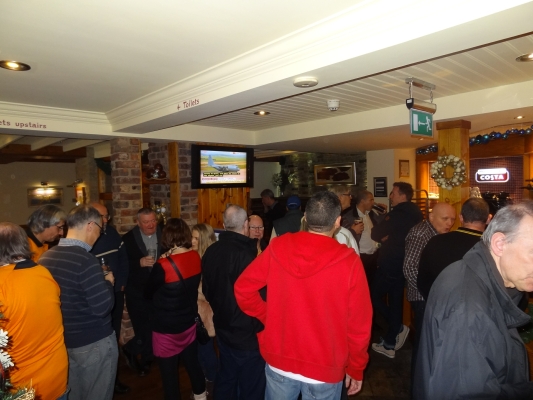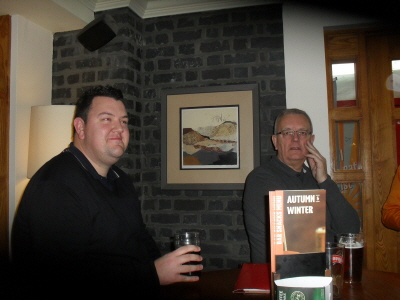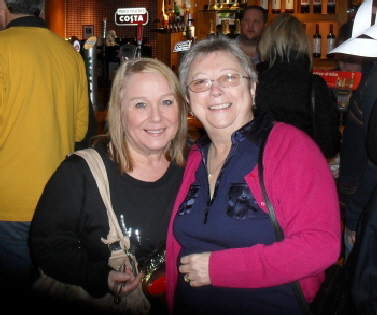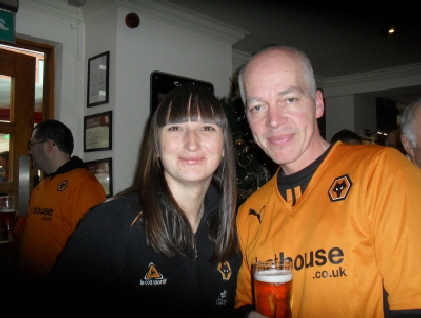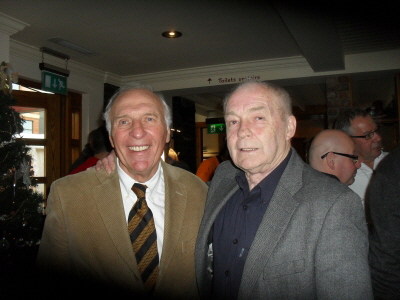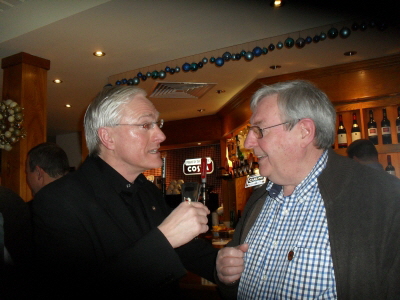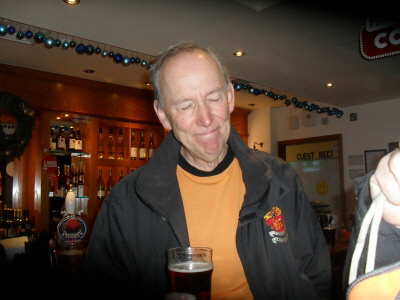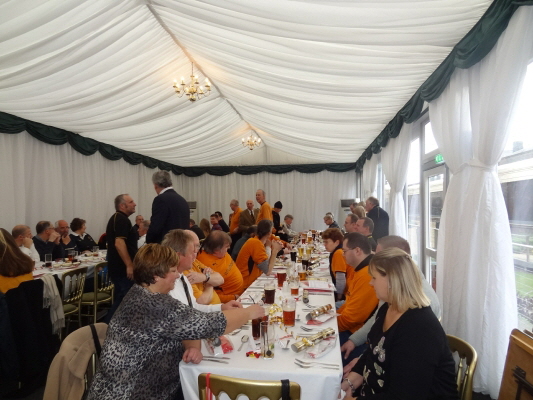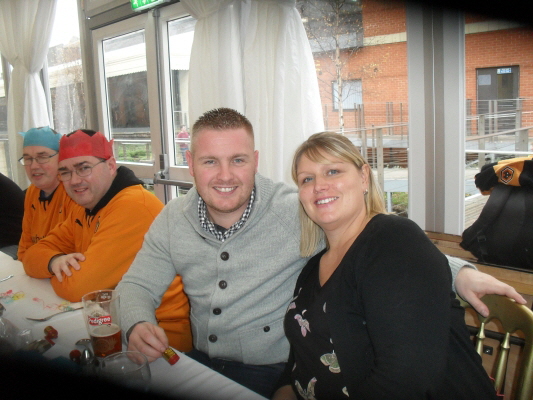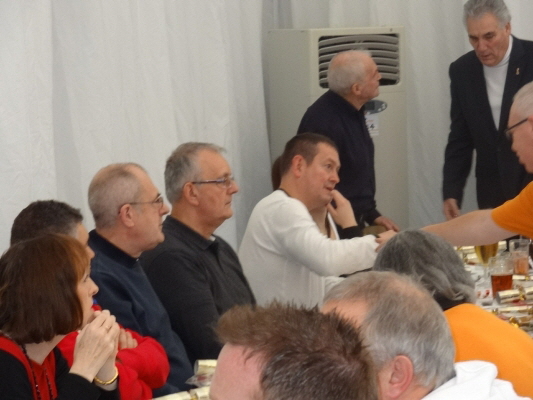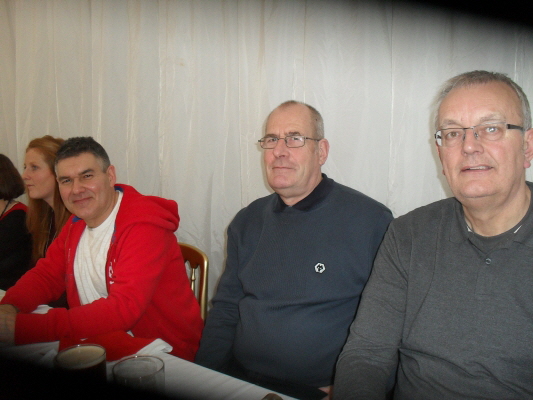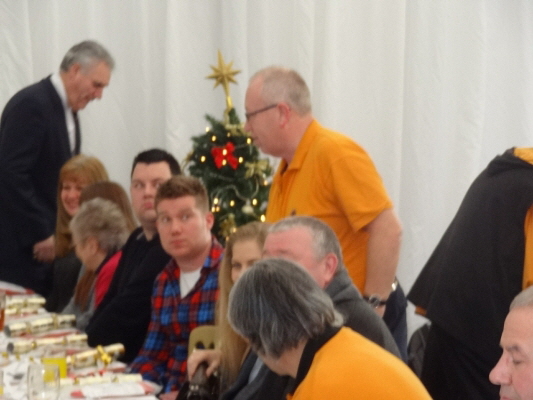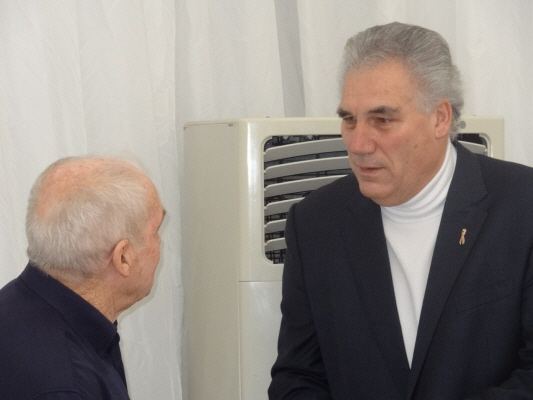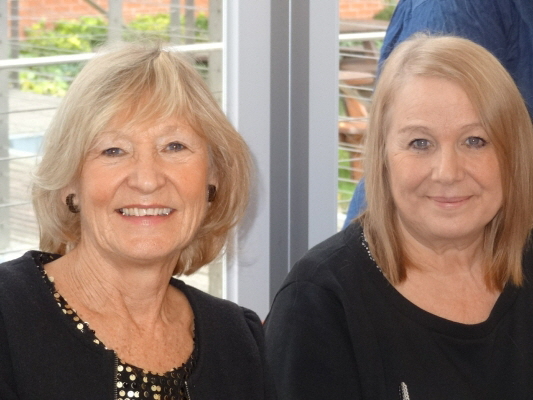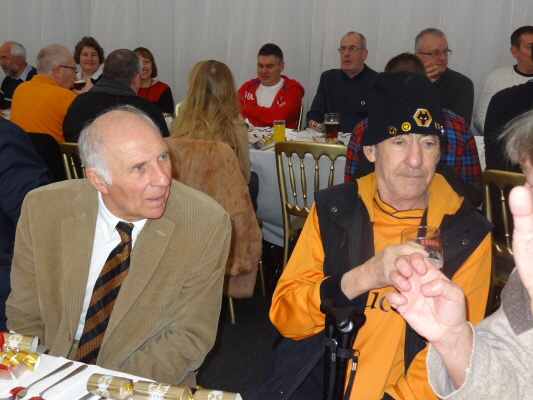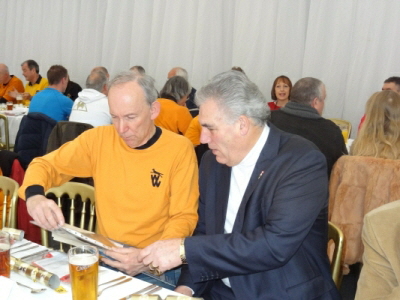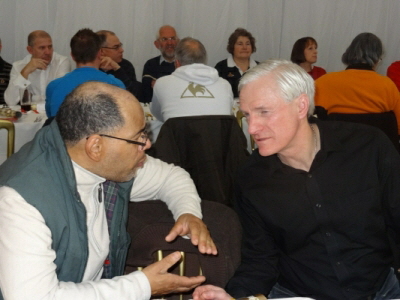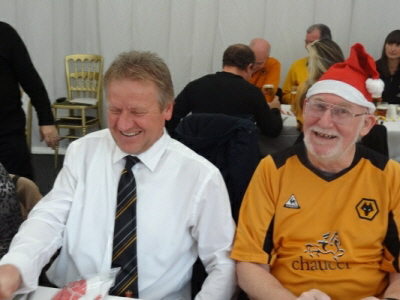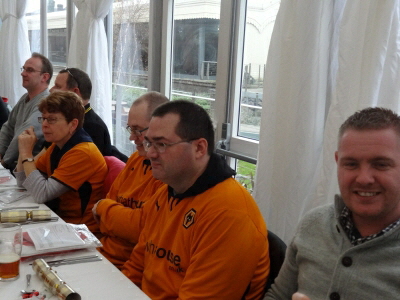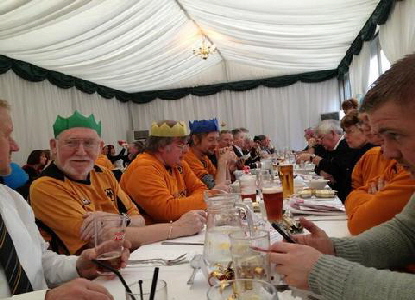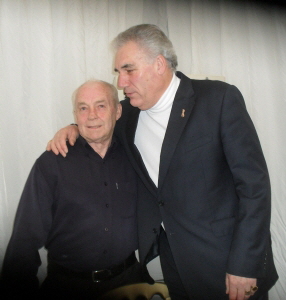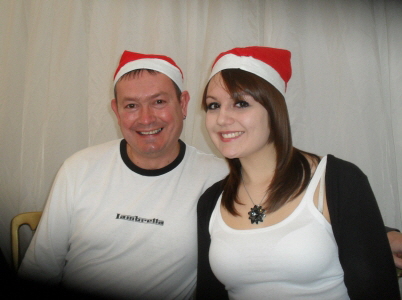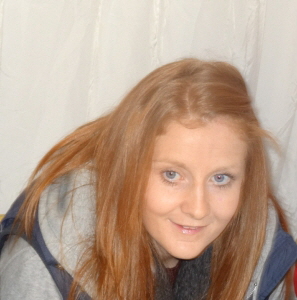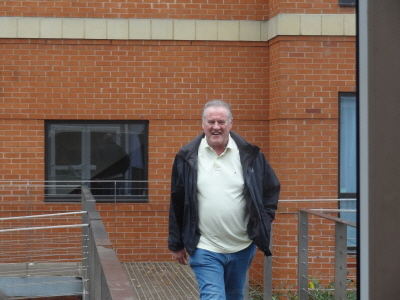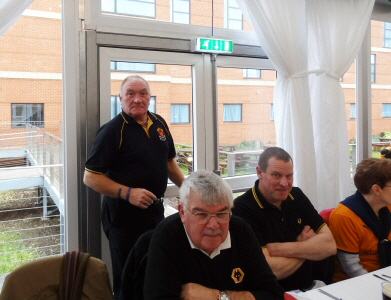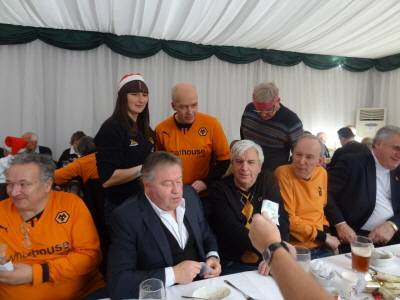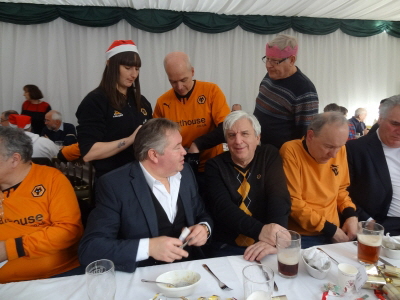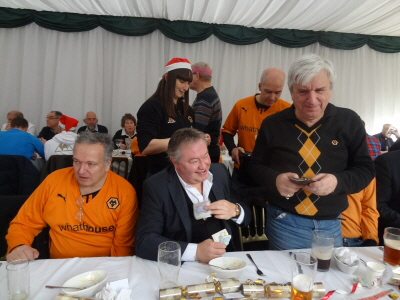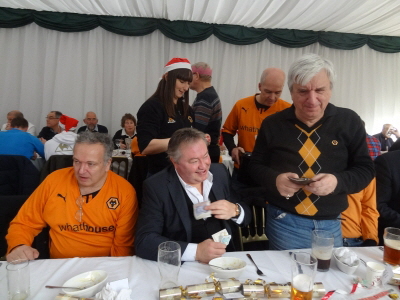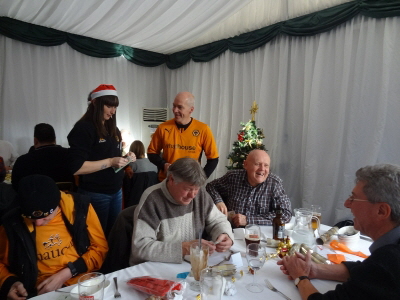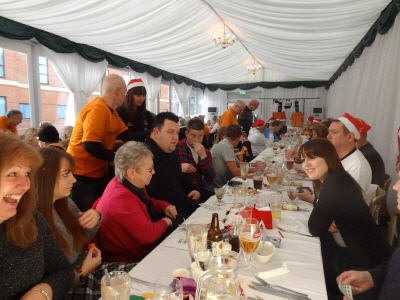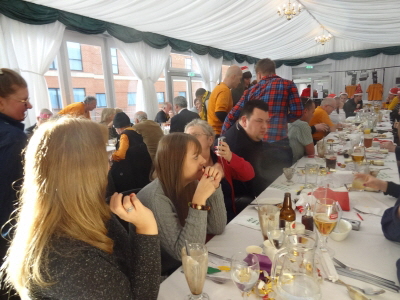 Roy introduced Paul Richards from Molineux to show the Jody testimonial brochures - which Jody signed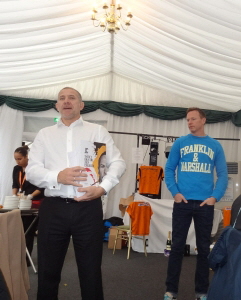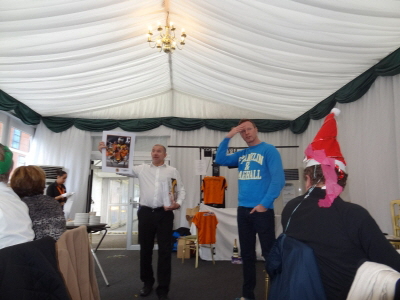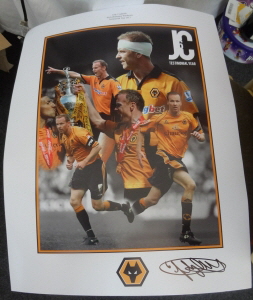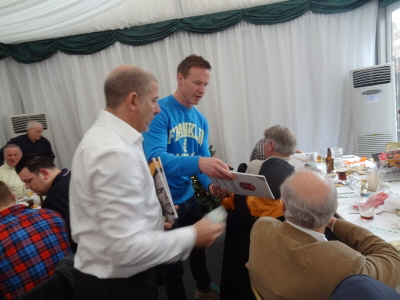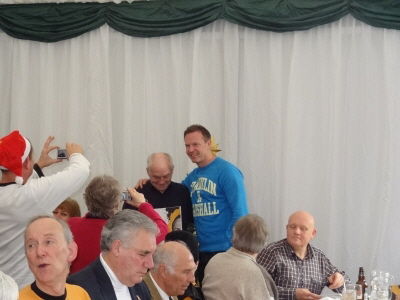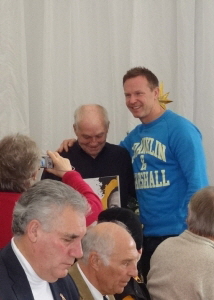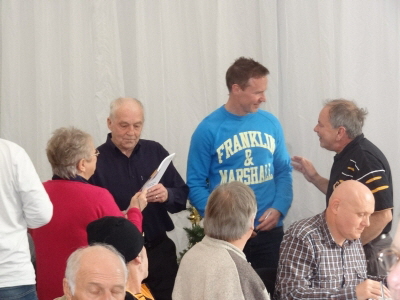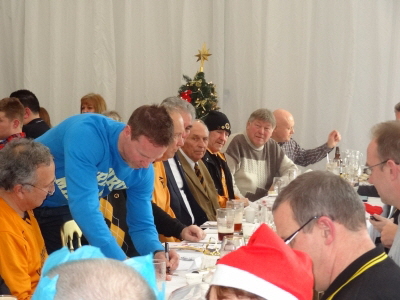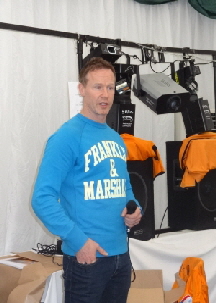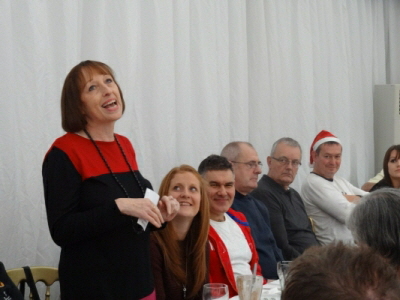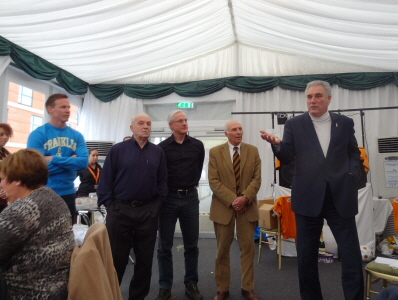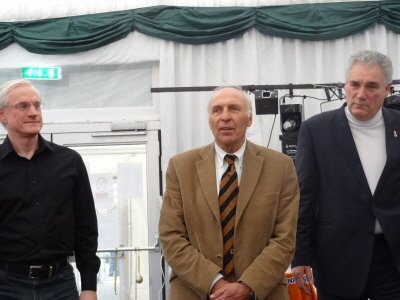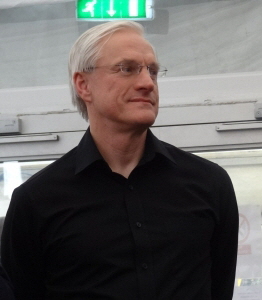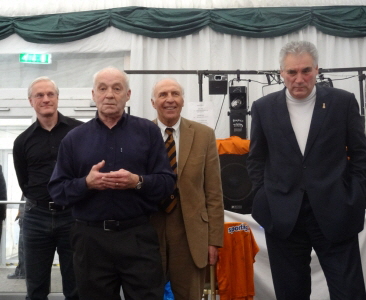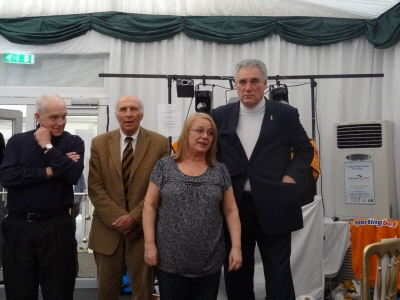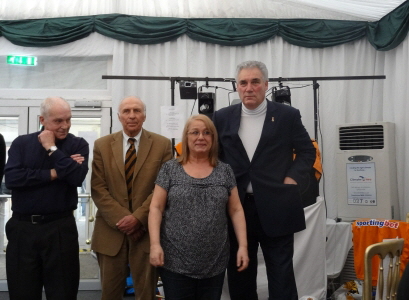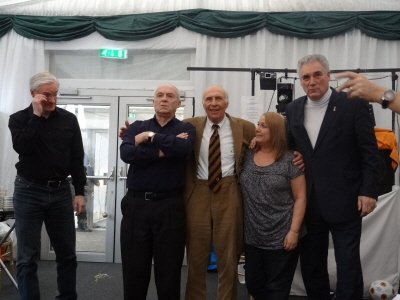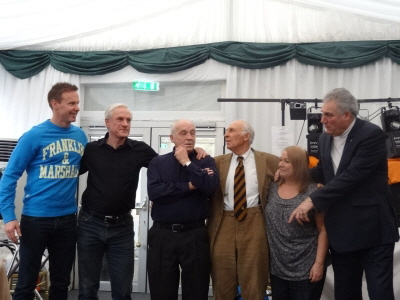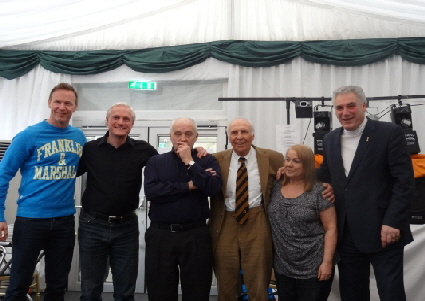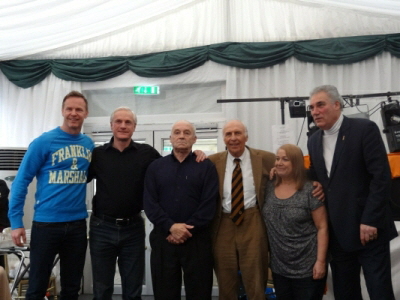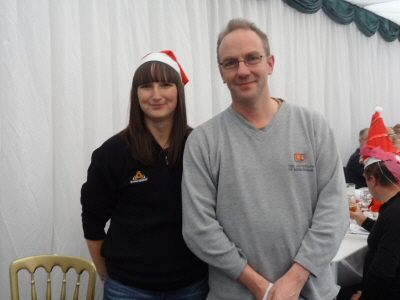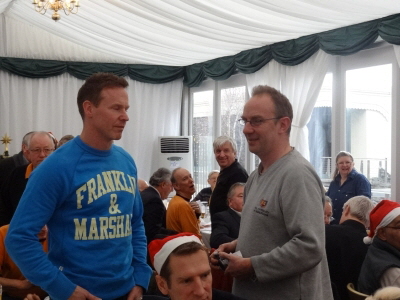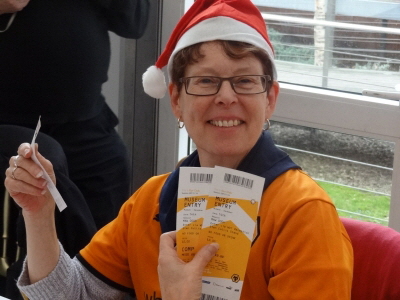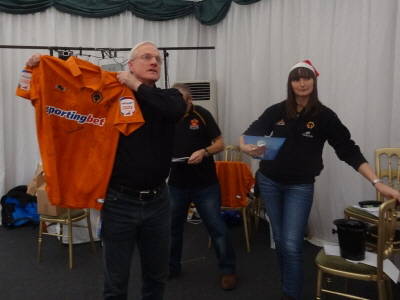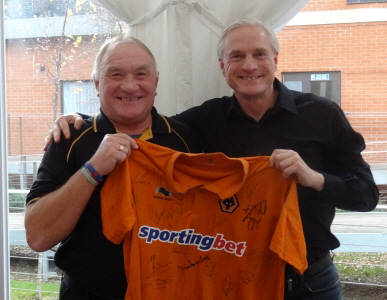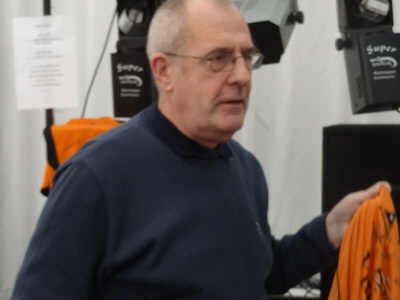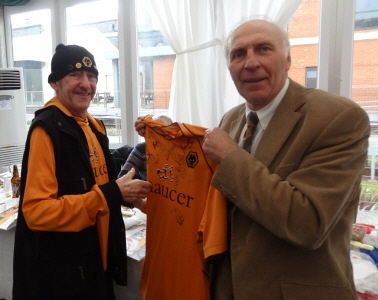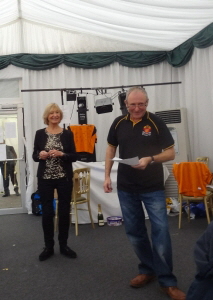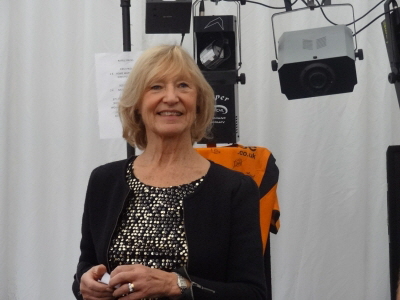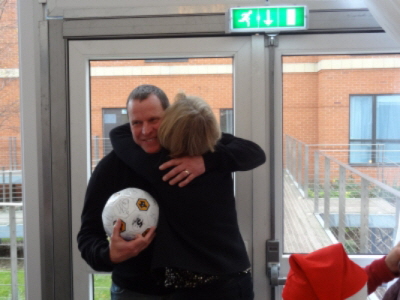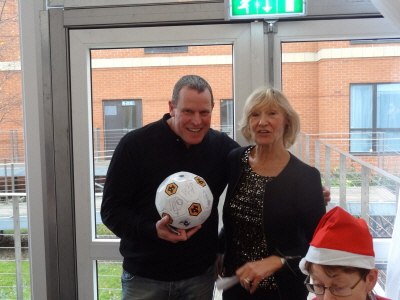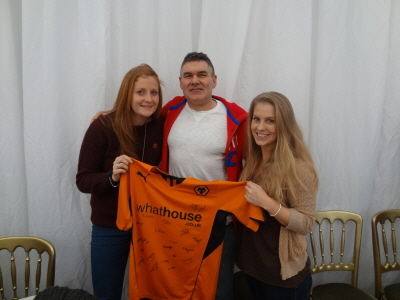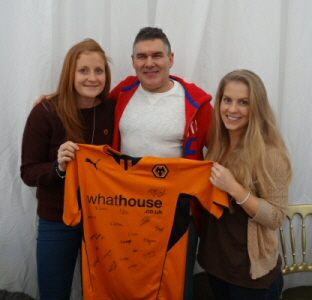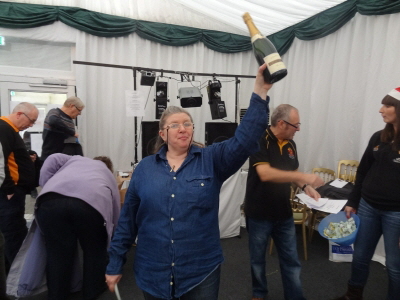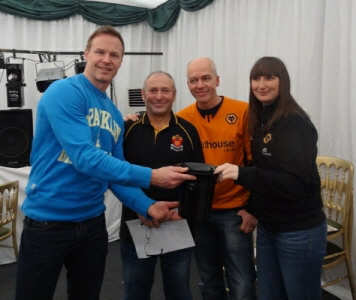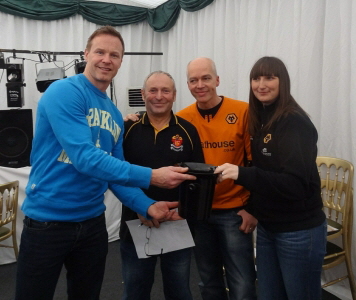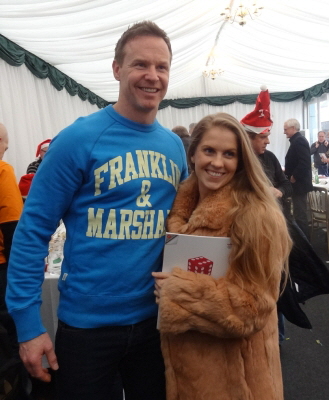 And @WWLSC followed up their excellent Xmas do with presentation of cheque to @wolveswomenfc #topwork http://t.co/Z3JGzMZJbg
— Wolves (@OfficialWolves) December 15, 2013
@WWLSC@wolveswomenfc@xperksyx@LeanneR89 A thorn between 2 roses! Thanks for the shirt. Have a Great Xmas all pic.twitter.com/0UPw0iggRz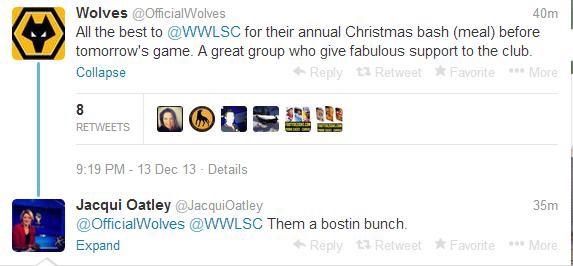 Just to prove that the jollity was only a little interrupted by a very poor performance at Molineux (thanks for the pic Mark, hope the shirt fits!)