London Wolves Golden Anniversary Dinner 1966-2016
16th July 2016
The Valley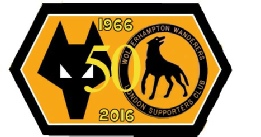 Pictures courtesy of our "official photographer" for the event, member Rob Clayton. Rob's own professional website is here http://robclaytonphotography.co.uk/ Thanks also to Steve Carvell, also celebrating his 50 years of Old Gold this year for his pictures and to Steve Ray, Newsletter Editor, and, of course, to our guests
Mike Bailey; Graham Hawkins; Neil Edwards; Willie Carr; Robbie Dennison, Paul Butler; Mel Eves; Kenny Jackett; John Gough and finally (King) John Richards, our President.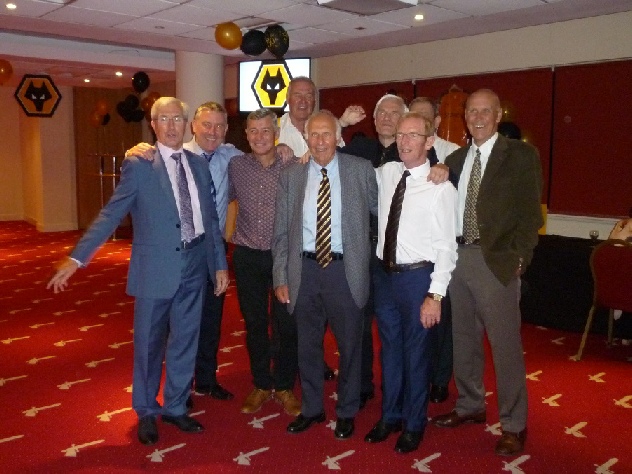 And marvellous compere, Jacqui Oatley MBE.
Pictures
Please check your raffle tickets - if you have the winning tickets then you need to claim from Dave Slape - details here
Green Room; The Valley Our Star Guests arrive London Wolves pix by Rob C (1) (2) (3) (4 with Jacqui) (5) Speeches
Steve Carvell's pictures Silent Auction Winners Raffle prizes Menu Original announcement
London Wolves (4) pictures with Jacqui
Including two presentations to Chairman Earl for his contribution to WWLSC over the past 50 years
Steve & Janet Carvell's pictures
If you didn't pick upi your prize please contact Dave Slape (contact details here)
The Silent Auction Prizes went as follows:-
1. Signed photo of John Richards - PETER MARTIN
2. 1974 Team Photo signed by Kenny Hibbitt and John Richards - PETER WOODIFIELD
3. Photo of Mike Bailey - PHIL O'CONNOR
4. 1980 League Cup Montage - PHIL O'CONNOR
5. 1980 League Cup photo signed by Andy Gray - SEAN BRENNAN
6. Signed photo of Roy Swinbourne - A. E. ALLSOP
7. 1988 Sherpa Van Trophy picture - PAUL COLES
8. 2 Signed Shirts - PAUL LYNSKEY
The Auction raised £455.50
Congratulations to Carol raising £600 from the raffle
Please contact Dave Slape to claim your prize if you have the correct winning tickets
1. Gold 121-125 Bottle of McGuigan Estate Chardonnay
2. Green 89-90 Box of Bendicks Mint Collection Chocolates
3. Pink 31-35 Cartoon Picture of 2009 Championship Winning Team
Menu, including the poem by Tony Hughes

Tony's Poem
The London Wolves since "Sixty Six"
For fifty years have got their fix
At weekend games or days between
The London Wolves are always seen
Come rain or shine or sleet or snow
These loyal fans will always go
To cheer and wave or sing or cry
Their loyalty the reason why
Home or away from south to north
Best in the midlands they'll sally forth
Old friends and fans they love to talk
As into Molineux they proudly walk
Dreams of the future, memories of the past
Kick off arrives next game at last
Full of hope for a great game
Win lose or draw the loves the same
For London Wolves are always there
Like all Wolves fans they really care
This week - next week maybe next season
A great performance provides the reason
And on they go to their next fifty
The Premiership that would be nifty
But Up or Down they'll always care
For the London Wolves go everywhere
Tony Hughes
Our 50th Anniversary Dinner is at 6:45 for 7:30 in the Charlton Athletic North Stand Suite The Valley, Floyd Road, London SE7 8B
Tickets are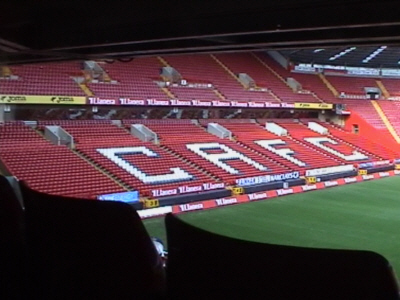 Members £55 per head
Non-members £65 per head
The ticket is planned to include entry to the event, a three course meal, and half a bottle of wine. We are, of course, sharing the event with former players and executives associated with the Wolves, so there will also be opportunities for autographs and photographs.
A limited number of special rate hotel rooms are available about 10 minutes ride from the Valley. These are double rooms including breakfast at £100 now £120 per night.
To reserve tickets and / or hotel rooms a non-returnable deposit is required of £20 per ticket plus £30 per room. The hotel is a ten minute drive or taxi ride from the Valley.
There is ample parking at the Valley and Charlton Railway station is just 5 minutes walk (trains from London Bridge)
The dinner will be held in the North Stand (to the left of the Millennium Suite where the 40th and 45th events were held) to accommodate our increased numbers.
Menus:
Smoked Barbary Duck salad, baby watercress and orange salad, sherry vinegar dressing.
Braised shank of Welsh lamb with grain mustard mashed potato, honey glazed root vegetables and a rosemary jus.
Cream filled profiteroles topped with a warm chocolate sauce, and dipped strawberries.
Veggie options:
Cream of parsnip soup with mixed pearl vegetables, tomato, basil and mozzarella filled gnocchi with red pepper coulis topped with baby cress &
pesto/roast butternut squash
and sweet potato curry with coconut and cardoman rice + naan bread
To reserve your place place please click here for the booking form. If you use this you will send an email to Stuart to reserve your place. Before pressing submit please print a copy of the form and enclose it with your cheque for the deposit made payable to WWLSC. You should send this within a week of registering.
Payment in full is due by the Sheffield Wednesday match (7th May)
There is no entry to the event without a ticket.