2012 - The Thames path between Richmond and Kingston. Young's & Fuller's No rain on our parade!
Starting at the Orange Tree in Richmond, this year's walk, again by the Thames, was ordained to be very wet, but super tour guide Castro fixed that. He arranged for a warning shower while we were in the Prince's Head, but that was it until 8pm. So an intrepid bunch of 17 met up in the Orange Tree, with ages from 2 upwards, to investigate some nine or ten hostelries. Early risers sneaked a quick breakfast in the Rugby pub on The Green with tea rather than TEA, but all were assembled in The Orange Tree, Richmond in good time. Youngest was Charley at 2, while most were slightly older. In the picture are Dave John Bob Paul Geoff Steve Dave Stan and Jack, Peter Derek Charley and Peter Caroline while Ray was round the corner and Peter on the camera. Our official photographer couldn't make it this time, but she will be in action in Dublin for the Bray match! Somewhat later in the day, Andy joined us at the Boaters'
The itinerary - Richmond: The Orange Tree, The Prince's Head, The White Cross, the Yarmouth Belle (well John got a drink on her), Kingston: The Bishop Out Of Residence, The Boaters' Inn (next to Tiffin Rowing), Teddington Lock: The Anglers ("No Fishing") Twickenham: The Eel Pie (and maybe more; but the photographer found the Railway Station)
Ricmond Station and off to the The Orange Tree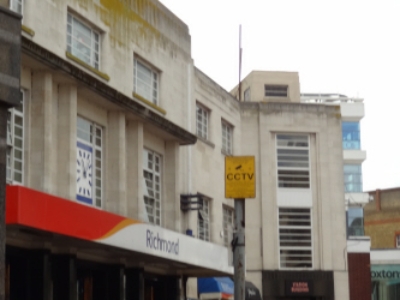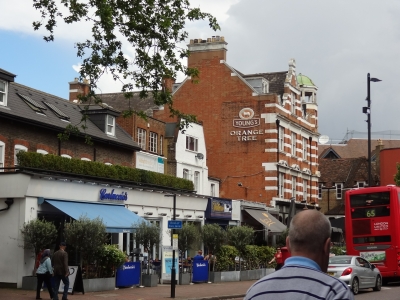 .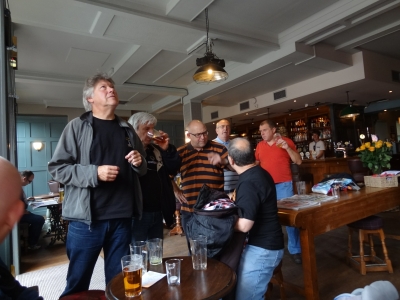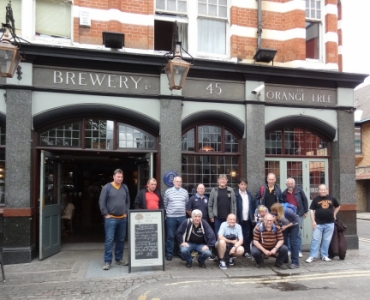 (Early risers - full English in the Sun - highly recommended and full of rugby memorabilia)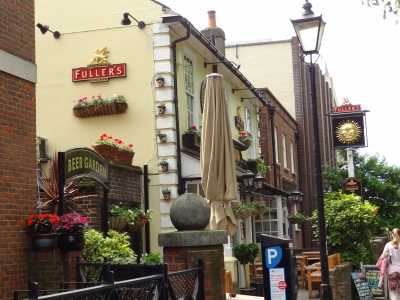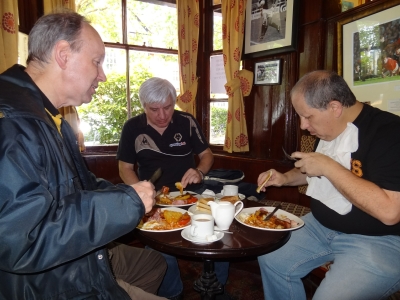 The South Western (as was) now an O'Neills but closed. Off to the Prince's Head past The Cricketers and then the White Cross down by the river and near Turks Launches pier,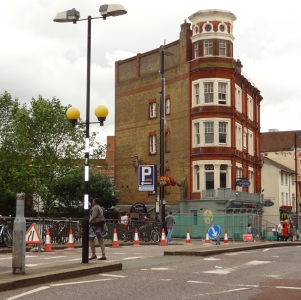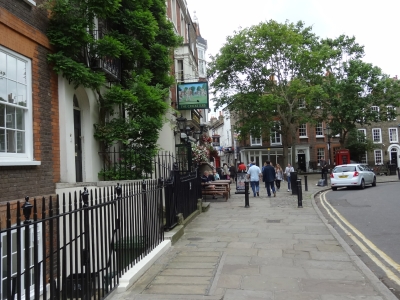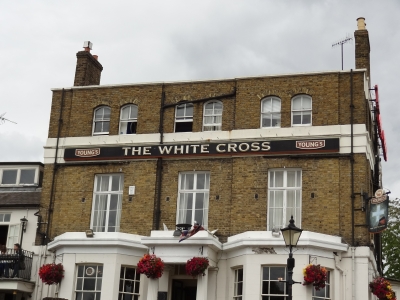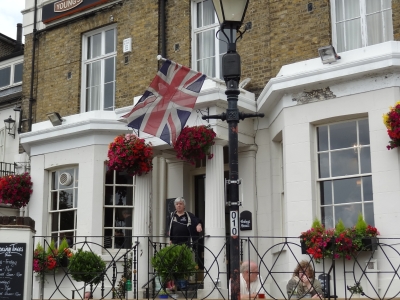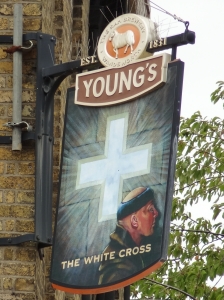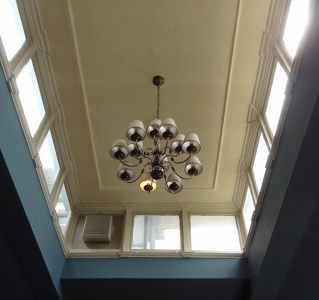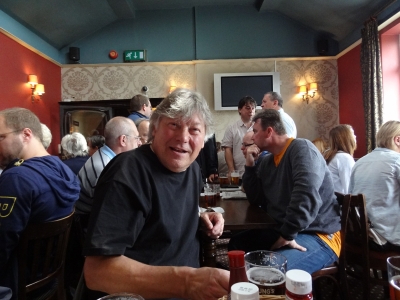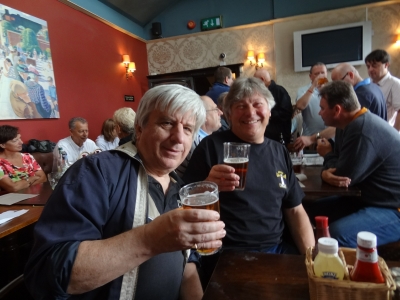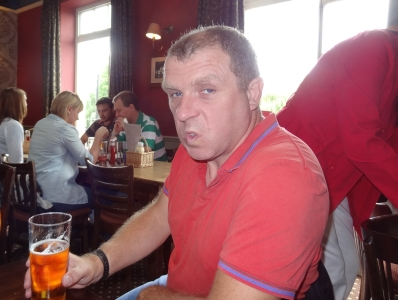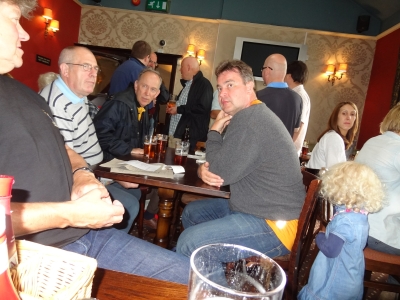 All aboard the Yarmouth Belle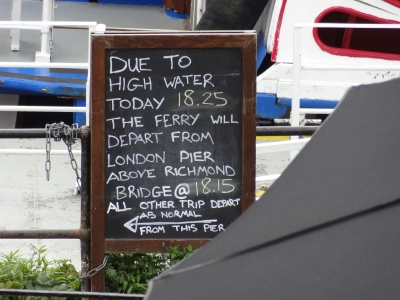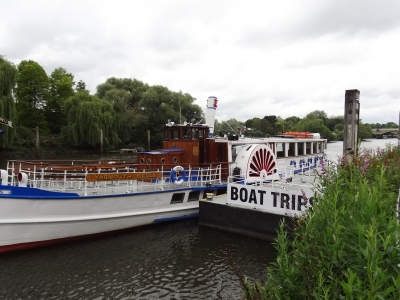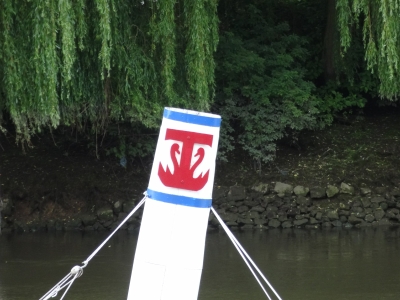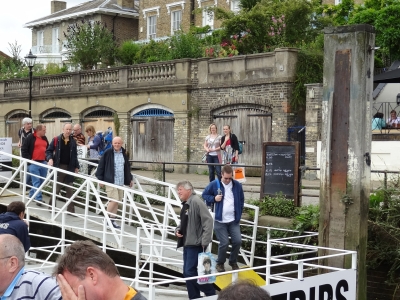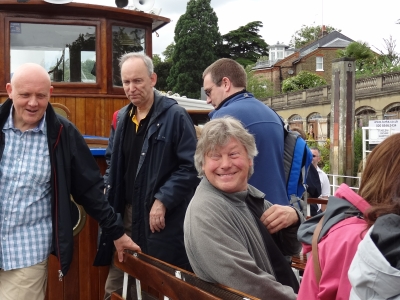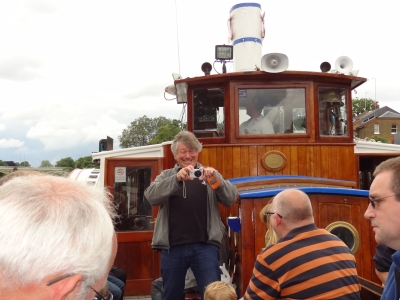 Richmond Bridge, The Star & Garter Home and Richmond Bridge, with mini Royal Barge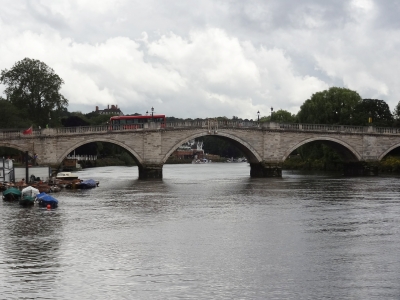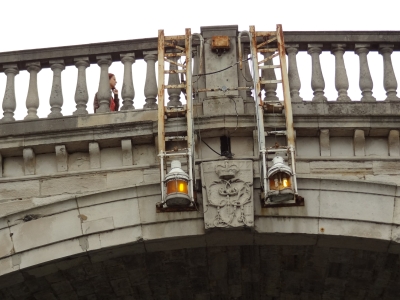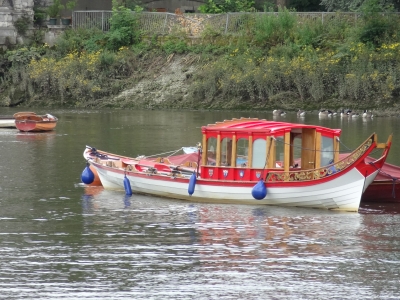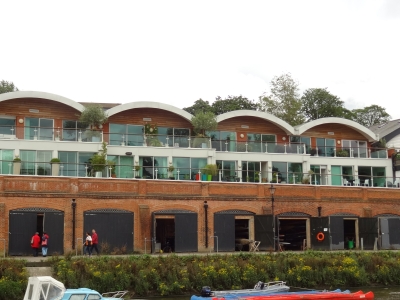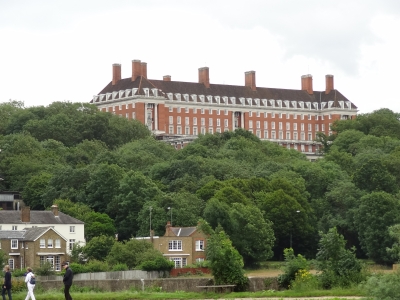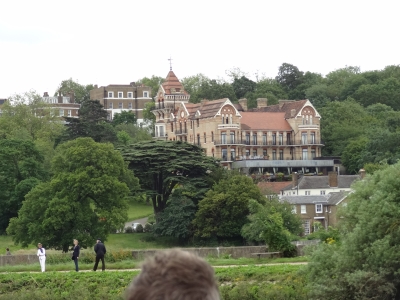 And our big cheese finds the Ye Olde Cheshire Cheese.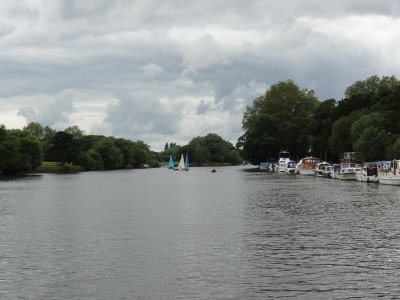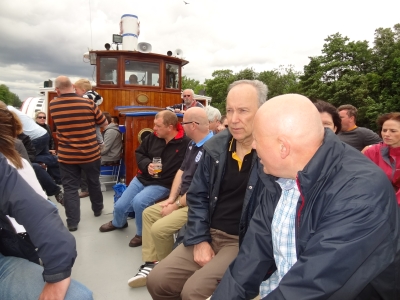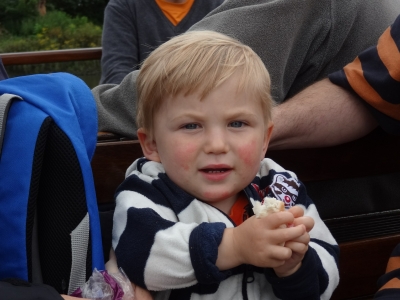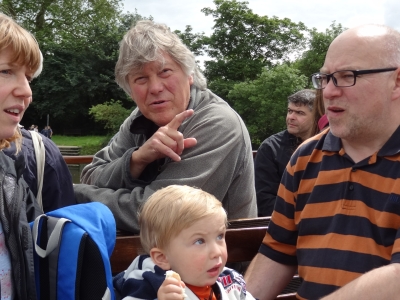 Eel Pie & White Swan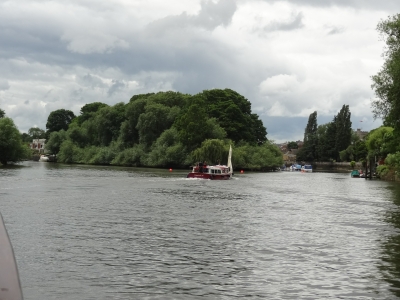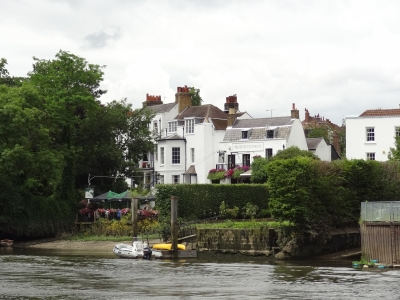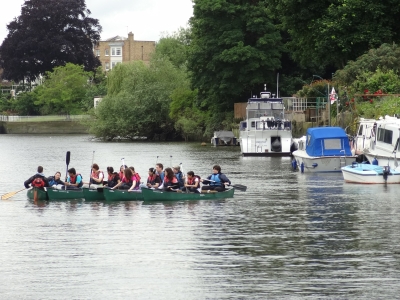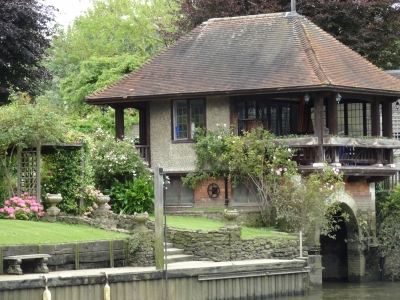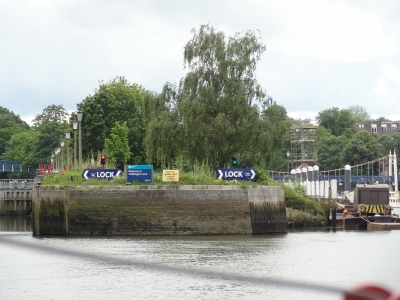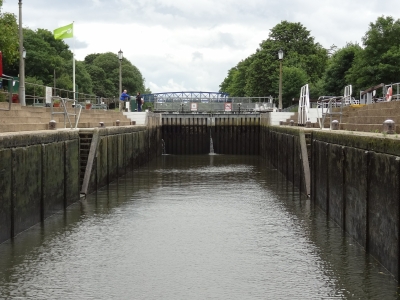 In Teddington Lock. The end of the tidal Thames.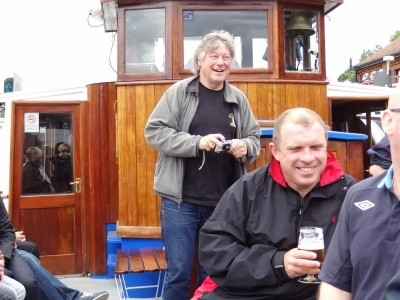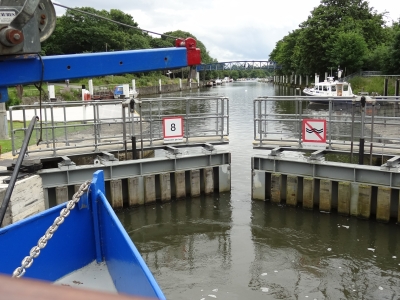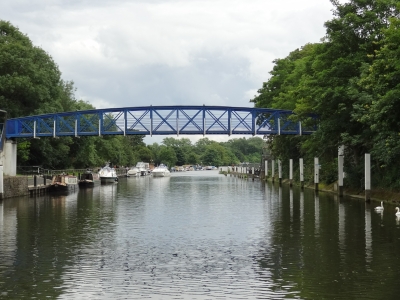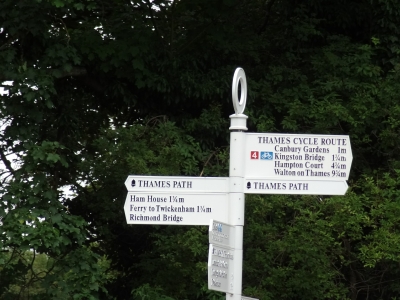 We'll see the bridge and lock again later ;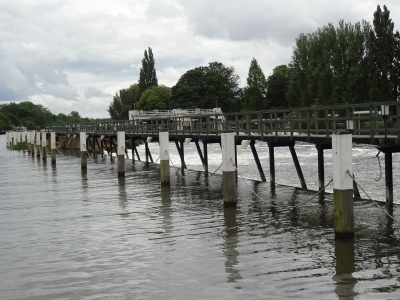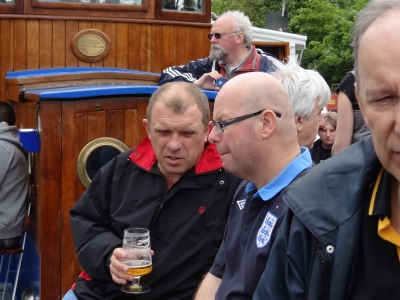 Tiffin Boathouse and The Boater Inn - we'll be back…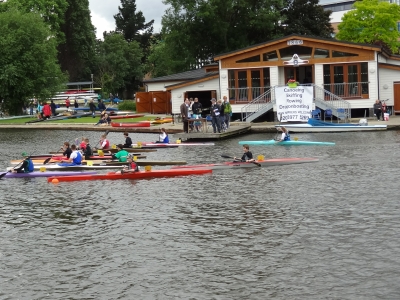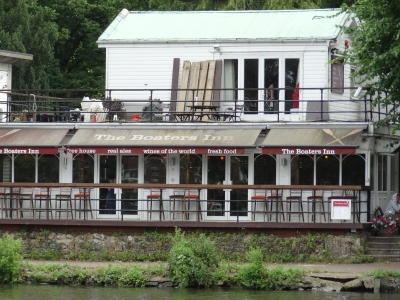 arrival at Kingston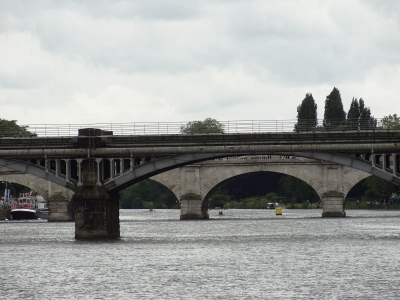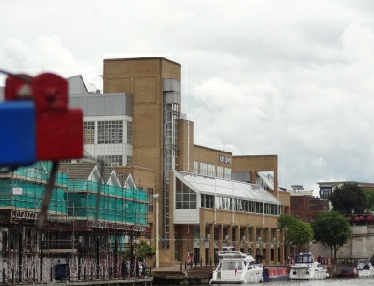 At last a pub; The Bishop out of Residence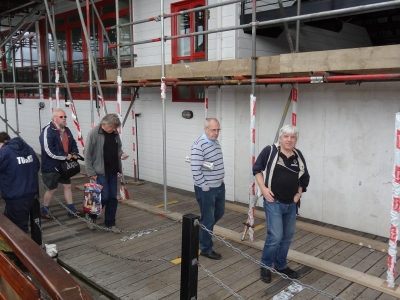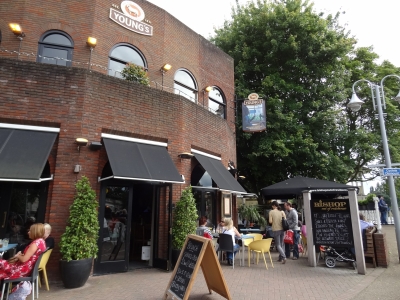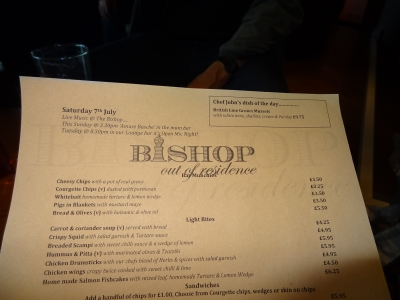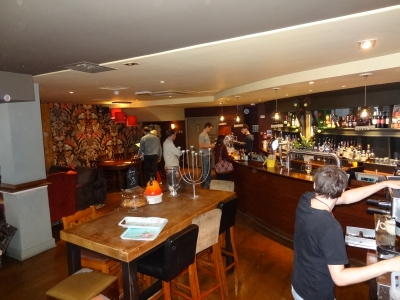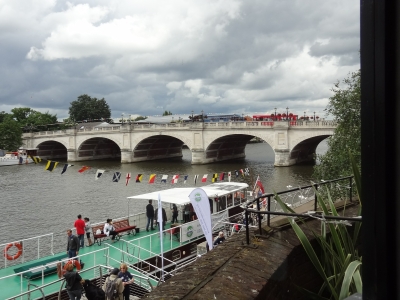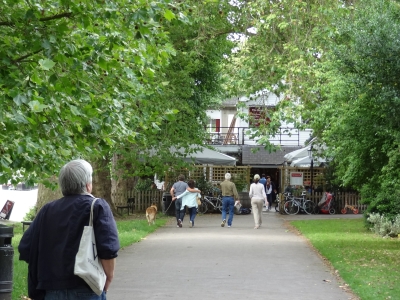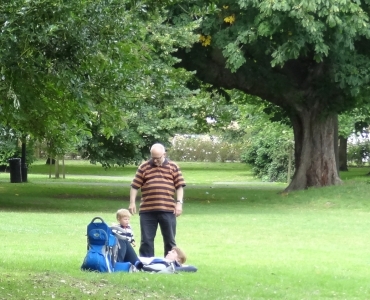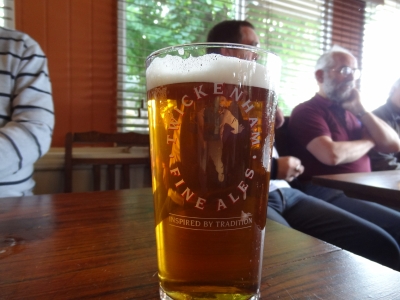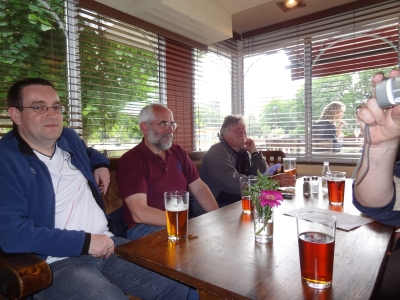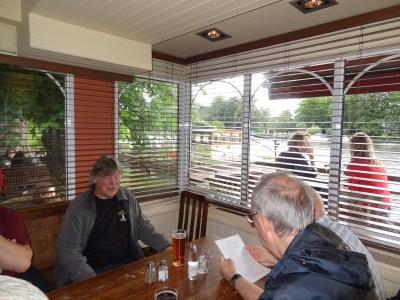 Time for Charley to depart as Andy arrives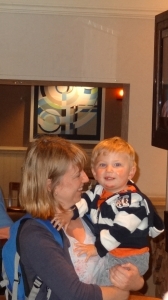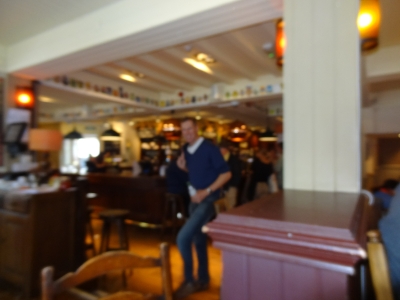 And we're off again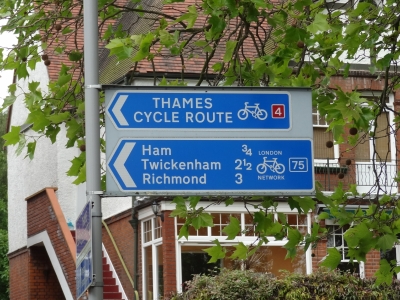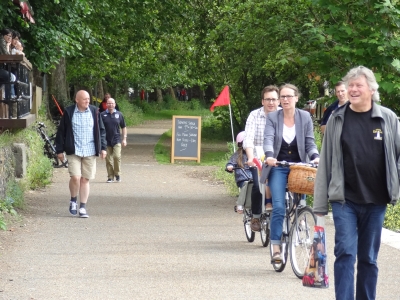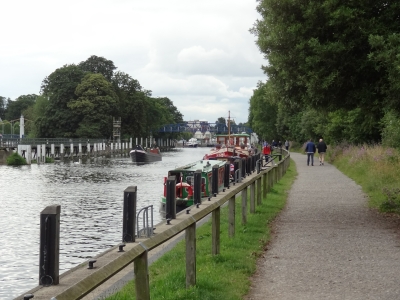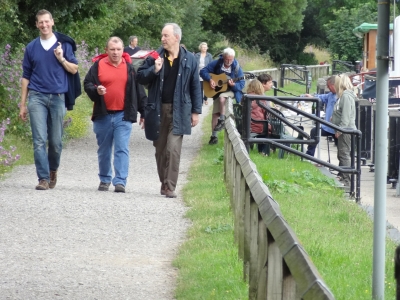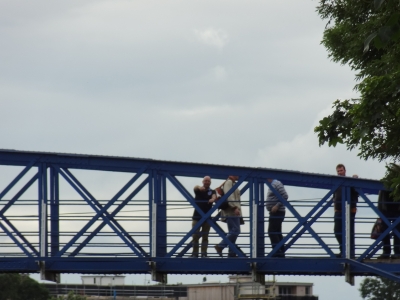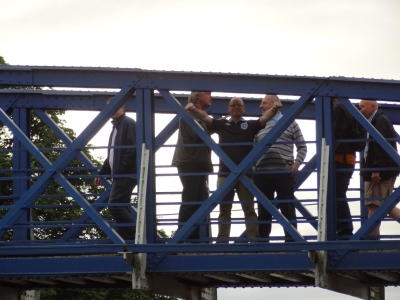 And back across the locks bridge to the Angler.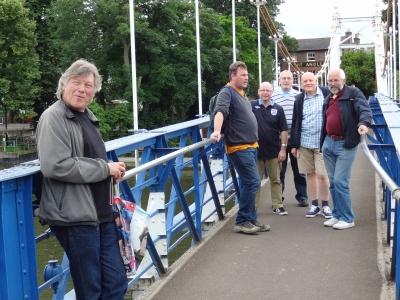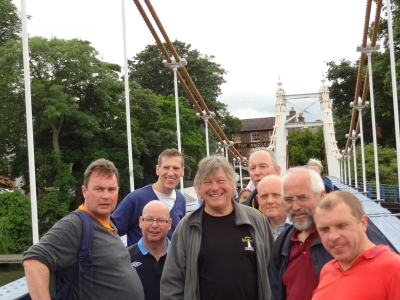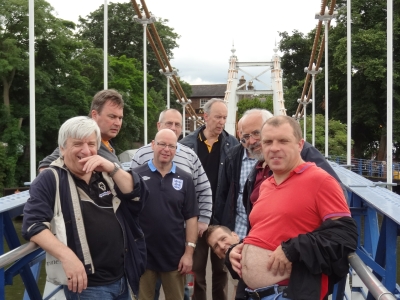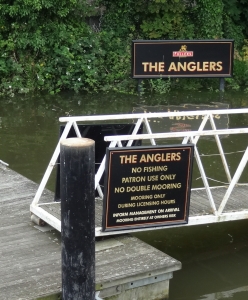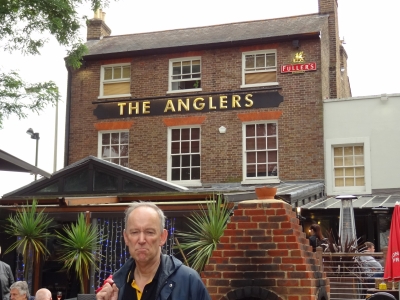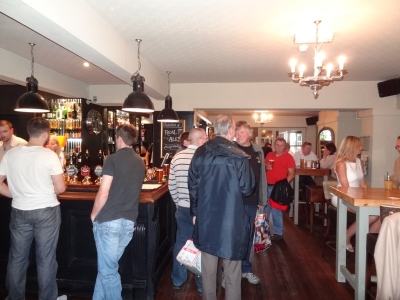 On to Twickers