For pictures from the Xmas Lunch prori to the Forest game click here Back to Xmas index
Organiser Roy Eagles was thwarted by Sky moving the Forest match to a Friday evening, and the Football League computer scheduling no other Saturday home kick-offs in December. However, in recognition of the members' loyalty and participation in the TableTable car scheme he was able to fund free burgers (or fish n chips) for all.
Guests included Mike and Barbara Bailey and Claire Hakeman (right back) Anna Perks (1st team coach) and manager Steve Cullis. Steve Claire and Anna received the sponsorship cheques for Wolves Women at half time from Roy and Mark. We were delighted that Val could join us too, as well as our host at Banks' brewery Simon and Trish, and Wolves author and publisher Clive Corbett.
Mike signed copies of his new autobiography "The Valley Wanderer" (details here)
Pictures from Peter Abbott, Mark Feehan Clive Corbett and Robert Goddard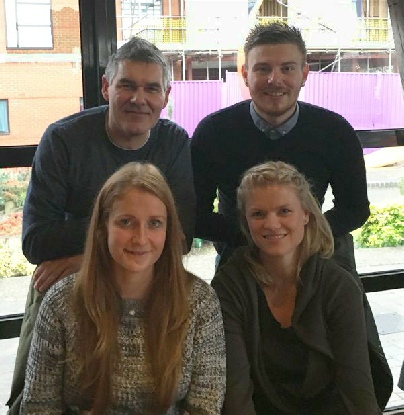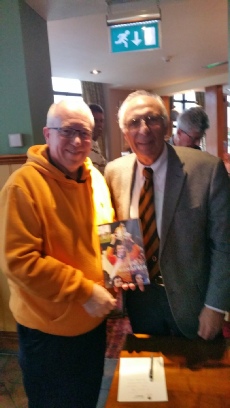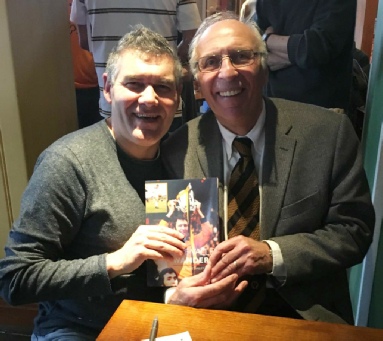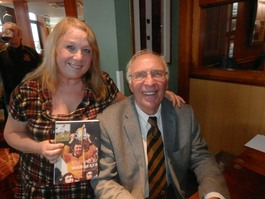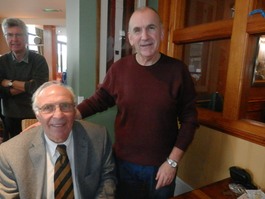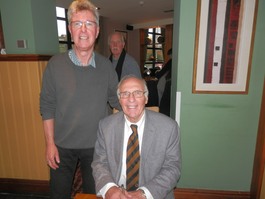 More pictures from Rob Goddard, here with Val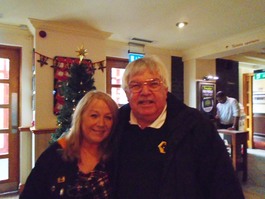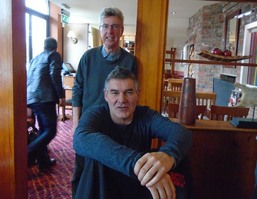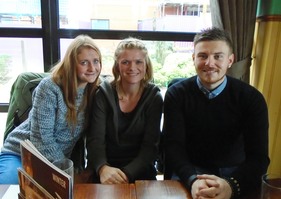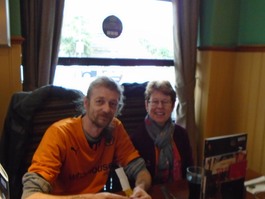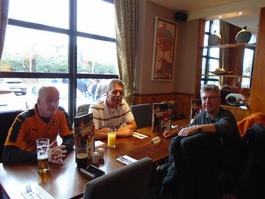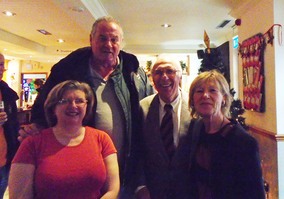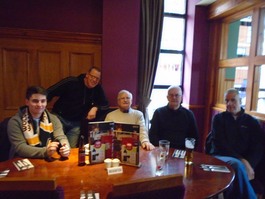 Steve Cullis, Wolves Women FC manager gave us an update on the ladies' superb start to the season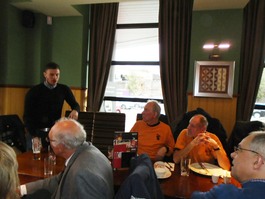 While before the lunch Mike Bailey kindly signed copies of his newly released autobiography
(That's my copy! Mike's debut was also my first match at Molineux 12/3/66)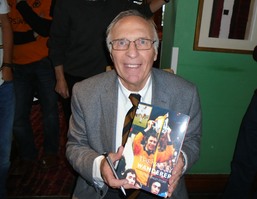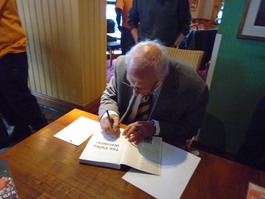 And Roy's and Mark's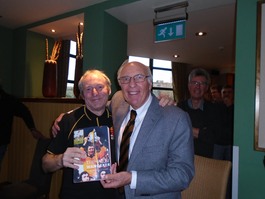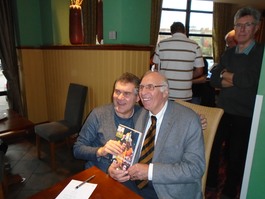 Mark and Roy presented our sponsorship of Anna, the junior teams and Wolves Women to Claire, Anna and Manager Steve Cullis at half time